Into his 60s, Martin Beint only knew life as a severe asthmatic. 
It restricted what he could do, forced him to constantly carry an inhaler, and as a young boy in England led his family to send him to a boarding school on the coast in the belief that sea air would alleviate his symptoms. As an adult, he required annual steroid treatments. But Martin's world finally opened up a decade ago after a medical procedure that has now allowed him to put his inhaler away.
"It's been a tremendous improvement to my lifestyle," he explains. "I no longer carry my inhaler with me. It's in the car, but I know that I can get there wherever I am at."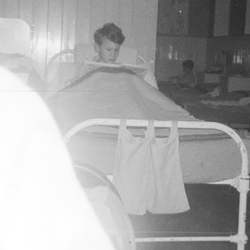 With the generosity of donors to TB Vets Charitable Foundation, this life-changing treatment remains an option for others like Martin.
Known as bronchial thermoplasty, the three-part procedure that Martin received has been a revolutionary gift to him.
But before he could reach this newfound freedom, Martin faced a low point in his life as an asthmatic. A severe attack in 2010 left him hospitalized. He was then put on a waiting list for bronchial thermoplasty. The procedure, offered as an option for those who are unable to control severe asthma with other therapies, uses gentle heat to target the muscles in your lungs that tighten during asthma attacks.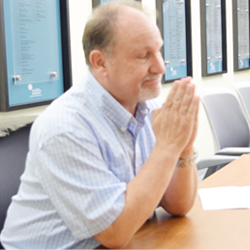 When Surrey Memorial Hospital needed the equipment to provide this type of care, donors to TB Vets stepped forward to make it happen.
Before his treatment in 2012, Martin required his inhaler as many as ten times a day. Walking up a flight of stairs
could leave him breathless. Exercise was out of the question. But since undergoing the procedure, Martin has not had a single asthma attack, hasn't needed steroid treatment, and feels transformed. "While it hasn't made me into a marathon runner, certainly my quality of life has improved," he says.
For over 75 years, TB Vets Charitable Foundation has given hope to individuals and families in their hour of great need. Donors like you are helping others from throughout British Columbia who are struggling with life-threatening breathing complications.
Help us arm the medical frontline in the fight for respiratory care by providing critical respiratory equipment, research and education in BC.