Recreation Therapy is important in maintaining the social, emotional and cognitive wellness of patients struggling with serious health conditions.
TB Vets recognizes the need for meaningful leisure of TB patients; They are commonly isolated for months on end, unable to do their usual routine and spend time outside with loved ones.
With the help of donors, TB Vets is able to support the TB Unit at Vancouver General Hospital (VGH). Funds are also in place for a dedicated professional to carry out holistic programs for each patient. 
UPDATES: Inside the TB Ward
Physicians have agreed on a policy that makes going outside a viable option.
Knight (right) is hopeful to be able to get patients outside a bit more, something which many of them ask for. Infection control still takes precedence over everything else, but having a formal option to participate in outdoor groups is a big step forward.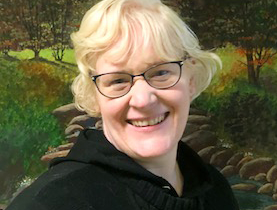 A treadmill from the Pulmonary Function Lab has been brought in.
The device has been a great resource for patients to be more physically active, especially when they have to stay in the ward for a long time, which often leads to deconditioning. Knight has also collaborated with a physiotherapist for patients who have specific needs.
A donated TV was installed and can be connected with a recently upgraded computer.
Having this additional medium opens up more possibilities for recreational activities. Right photo shows patients being introduced to yoga with a YouTube video.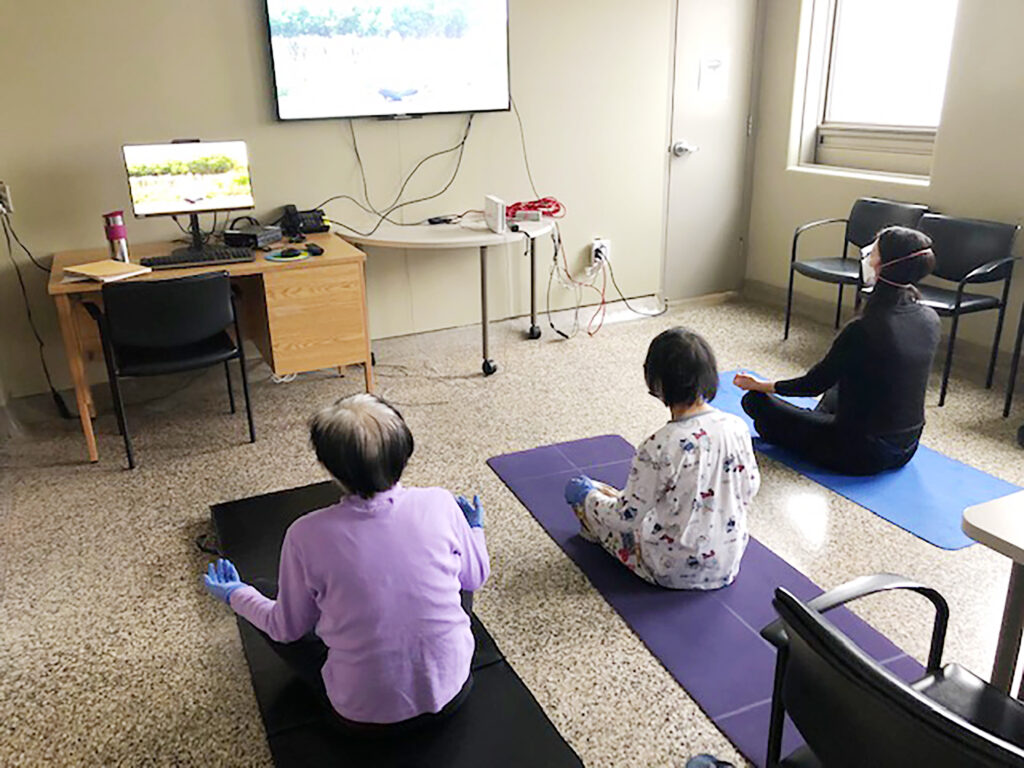 Recreation Therapy intern Kiara Shibley joins Knight in providing passionate, people-first care in the unit.
Shibley is very social and full of energy; The patients in the TB Ward enjoy working with her. Side photo shows Shibley (left), doing a gardening project with TB patient Sandhu.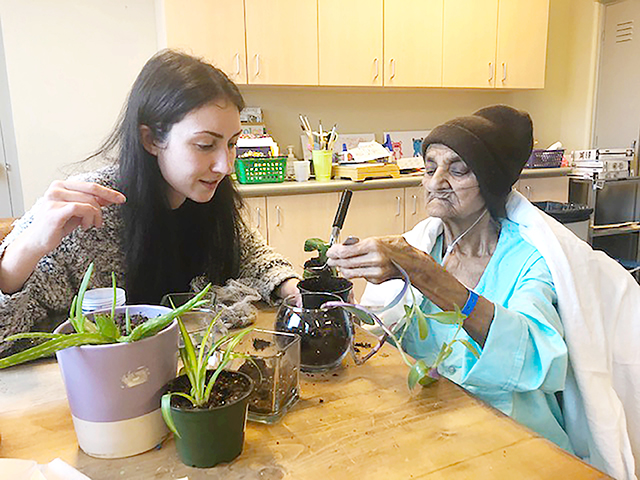 The hospital's premium WiFi is now available in the ward at no cost.
Patients who are not permitted to leave their room can now enjoy Netflix and other apps downloaded on the two iPads in the unit. Educational videos can also be played and help teach patients new skills. "I recently taught a patient how to loom knit," shares Knight. "It doesn't help the patient when I'm not around so I also show them a great beginner YouTube video. Without premium WiFi, loading videos like this would be unstable.*
*Topmost Photo: TB Patients play a carrom board as leisure treatment